Susie Danzis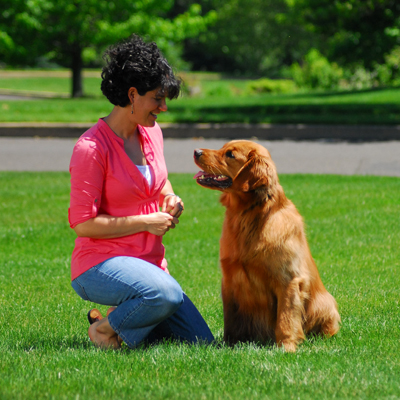 In 1999 I graduated from National K-9 School for Dog Trainers, Columbus, Ohio.  I completed a Certification Program in Professional Dog Training.  I also earned a BA in Behavioral Psychology from The Pennsylvania State University.  I am a Professional Member of the International Association of Canine Professionals (IACP) and recognized by The American Kennel Club as a Canine Good Citizen® (CGC), Temperament Test (ATT) and S.T.A.R. Puppy Program Evaluator.   In 2008, I was voted "Favorite Dog Trainer" and in 2010 voted "Best Dog Trainer" by the Greater Philly Tails Magazine Readers' Choice Awards. I've been voted "Best of Bucks" or "One of the Best of Bucks" in 2011, 2012, 2014, 2015, 2017, 2018, 2019, 2020 and 2021. I served on the Board of Directors for Roxy Reading Therapy Dogs from November 2011 to October 2015 and currently serve as a Board Advisor. I have been a Certified Therapy Dog Evaluator for Bright & Beautiful Therapy Dogs, Inc. since November 2013.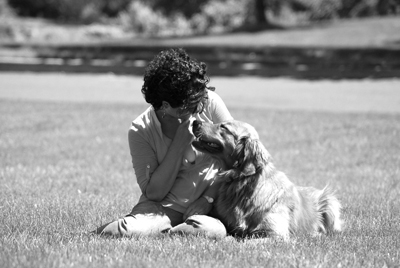 I began my career in dog training very young. Always fascinated by human and animal behavior, my parents encouraged me to begin raising guide dogs for The Seeing Eye®. Having a keen eye for animal behavior, I began working for The Seeing Eye®, in Morristown, NJ. During college I continued studying animal behavior while earning my BA in Behavioral Psychology. I worked with various wild animals, including gorillas, orangutans, manatees and small primates. During my career working at The Columbus Zoo Ohio, I discovered National K-9 School for Dog Trainers where I studied and became a Certified Dog Trainer and Behavior Therapist. In January 2000, I began a small dog training business in my hometown of Doylestown, PA. It quickly expanded to a successful, rewarding career in just a few months.
My past Golden Retriever, Bucky and I competed in AKC Obedience Competition and earned a Canine Good Citizen® and AKC Companion Dog Title. I am a featured speaker for schools and clubs in the area. I frequently attend classes, seminars and conferences throughout The United States. I have been involved in Search and Rescue through The Greater Philadelphia Search and Rescue Team. I've enjoyed agility training with Krusin' Kanines in Carversville, PA and been involved in pet therapy programs with several nursing homes. My other past Golden Retriever, Clancy and I earned our Canine Good Citizen Title, Community Canine Advanced Canine Good Citizen Title and Bright & Beautiful Therapy Dog Certification. Currently at home, I have a rescue Cavalier King Charles Spaniel named Maisy and a Shiloh Shepherd named Heidi. Maisy is my loyal companion dog and Heidi is my fun training partner!
Greater Philly Tails Magazine Readers' Choice Award Winner
2008 VOTED "Favorite Dog Trainer"
2010 VOTED "Best Dog Trainer"
2011, 2012, 2017, 2019, 2020 & 2021 VOTED "Best of Bucks"
2014, 2015 & 2018 VOTED "One of the Best" of Bucks
AKC Canine Good Citizen Evaluator & S.T.A.R. Puppy Program Evaluator
Bright & Beautiful Therapy Dogs, Inc. Evaluator